We are building an amazing company
What do we do at TechTier? In one sentence "we are building an amazing company". Over the past decade,TechTier's success is a combination of technical innovation and innovating thinking of its empowered and cohesive workforce. Naturally, our teams are talent rich derived from some of the best institutes of engineering and business including the prestigious IITs of India.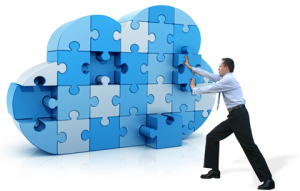 Are you considering technology to strategically grow, and lead in an ever challenging business environment? Then TechTier is your Technology Partner of choice. Our deep focus on long term and growing client engagement with a robust domain expertise drives our consistent financial performance for more than a decade. Our clear differentiator is our leveraging the power of innovation to seize new opportunities.
Mobility is our current mantra
Mobile networks create access and create simplified people meeting spaces that boost communication and collaboration. Mobility is wide spread it goes far beyond wireless networks and it covers everything from immigration to health care to entertainment. The mobility business segment is significantly larger than estimated. This allows us to fish in unlimited ocean of opportunities to make a big catch for us.
Ethical and responsible corporate citizenship
At TechTier, we believe that as an ethical responsible corporate is to set exemplary standards of ethical behaviour, inside within the organisation, as well as in the outside relationships. We think good corporate governance reinforces the accomplishment and reliability of the company, institutions and markets. It is one of the essential building an efficient and sustainable value for the countries, communities, and stakeholders and, therefore we set high benchmark of corporate governance for ourselves.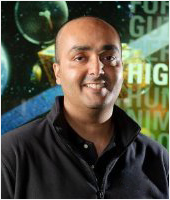 In 2003, Harpreet founded TechTier Solutions, Inc., an IT solutions provider based in Lancaster, Pennsylvania. As President of TechTier, Harpreet took a hands-on approach, working closely with his highly skilled staff to successfully architect, design, develop and implement a variety of enterprise-level custom applications, most notably in the global events and mobile marketplace.
Harpreet Chatha attended the University of Houston, graduating with a Bachelor of Sciences degree in Computer Science with Honors.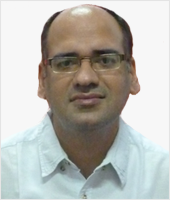 Vikas Dhingra as Director – Services & Operations leads TechTier's Projects and Operations is responsible for managing the specifications, design, and development of large-scale, Internet-based applications. Vikas manages delivery of scalable, high-performance solutions for transaction-intensive web applications and services. He joined the company in September 2008 and has well over a decade of experience, holding a variety of positions in TechTier. He is a Certified Scrum Master (CSM); Master of Science – software.
We offer a fun, challenging, rewarding, and team-oriented environment in a horizontal hierarchy. Our professionals are treated fairly, compensated equitably, and are encouraged to balance their work and personal lives. If you value integrity, teamwork and success then this is just the opportunity you are looking for.
We offer more than just a job, we offer you a unique opportunity to gain experience and develop skills in modern, rapidly changing organization with worldwide influence and impact. It's a place where you are free to innovate and work with other inspired and motivated people. You will be encouraged to manage your own career in a stimulating and supportive environment.
If you are a mobility genius in any mobile stream then write to infoin@techtier.com send us your resume in Word Doc along with a passport size scanned photo and also tell why you are a genius (not more than 100 words). Non-geniuses can also apply but no freshers please.