Mobile Solution that are a Cut Above The Rest: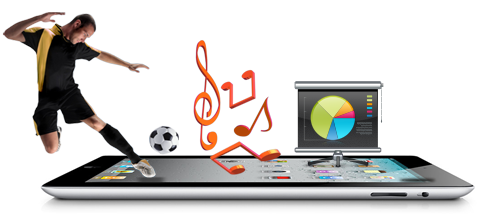 The real challenge is the managing of a mobile application within a cost. TechTier bring a wide range of expertise in iOS, Android and HTML 5 and it offers a significant range of expertise. Our mobility solutions are known for being simple, cost effective, flexible and secure.
Our solutions are productivity tools and business impacting. Our multi-disciplinary team of business planners, architects, designers and engineers bring deep expertise to create mobile solutions and websites that yield results.
For great business ideas write to info@techtier.com
TechTier is agile, it's innovative and it recognizes the need to respond more quickly to market demands. TechTier's could engagement means finding ways to increase agility, reduce costs, and increase speed-to-market.
Web communication has accelerated expectations among every constituent inside and outside the enterprise. Offers cloud environment ready for deploying applications on cloud without hassles of managing the cloud infrastructure. Our platform is built around a robust, yet easy-to-use, environment for the creation, management and automation of complex processes across online engagement of the client for the entire customer lifecycle.

Effective Mobile Strategy
We believe that there is a growing preference for mobile technology by employees and customers alike. We also believe that more and more Companies will be compelled to adopt mobility in their business model. Those who chose to ignore it will be left behind.
Mobile strategies need a structured approach based on existing business model and organizational set-up. The mobile planning needs to define clear objectives based on customer experience, or operational efficiencies, or business model. It is important to assess information distributing and responses before deciding on whether to go with 'native apps' or 'web aps'. Mobile solutions should cover diverse range of mobile devices. Another key area would be to manage and support mobile services.
Mobility for Operational Efficiency
Mobility drives employee productivity by providing remote connectivity and reducing wait time on responses.

Improves sales interactions by providing visual demonstration of products to boost marketing content.

Makes supply chain management more efficient by allowing a faster access to inventory positions and validating fresh orders.

Motivates employee's performances by providing a more trendy style which does tie them to the desk. It also improves employee visibility to earn them more credits.
Mobility Enhances Customer Delights
Delivers exciting marketing content for a personalized customer experience

Offers endless choices and provides information products and prices by a comparison tool.

By creating virtual storefronts it enhances sales creatively through virtual assistants.

It engages a customer throughout the delivery cycle.

It manages the customer after sales service by an improved resolution of customers and can send timely service reminders.

Mobility drives customer loyalties by mobile enables incentive programs

Creates new sales avenues by reaching unreachable geographic areas.
Mobility is changing rapidly. No longer is it only about making email available on the move, or just managing some corporate programs. Today, an average employee uses about three devices or more a day to get work done and owns at least one of them. The ease of use and accessibility is more and more recognized for work efficiencies and profit. TechTier can be your choice of mobility partner write to
info@techtier.com